When you have installed Macali PEPPOL Essential from Microsoft Appsorce link here


Then you have to do some few steps and checks to send your first PEPPOL Sales Invoice or Creditmemo.
You can follow the steps in YouTupe, by click on the link below.
Before you click, you can have the flowering informations ready or you can stop the YouTube when they are need, so you can get those.
The Preperratiosn List
1.
Have you account for you Operator
Sproom:
1. Have creates an account on sproom.net
2. Have you login in to sproom
3. You are Registred on PEPPOL network, yu can du in Sproom
4. Created a API Token
2.
1. Check you VAT number is with your country id/letters in the Front/prefix in Company Informations and also for your Customers VAT number
For Sweden: 123456789,
DExxxxx,
Denmark: DK12345678,
Norway: NOxxxxxx,
Finland FOxxxxxx ext.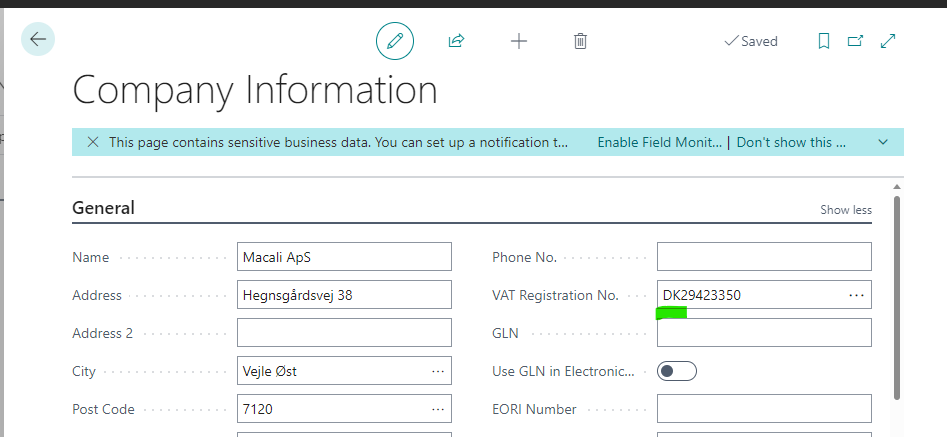 2. Check your Business Central "Country/Region" is usinge the laste version where the new VAT Scheme is the right number, and not the old ones with letters.
If you dont have the right setup you can import the packed on the linke below, with instructions or you can add manualy
See the Print Screen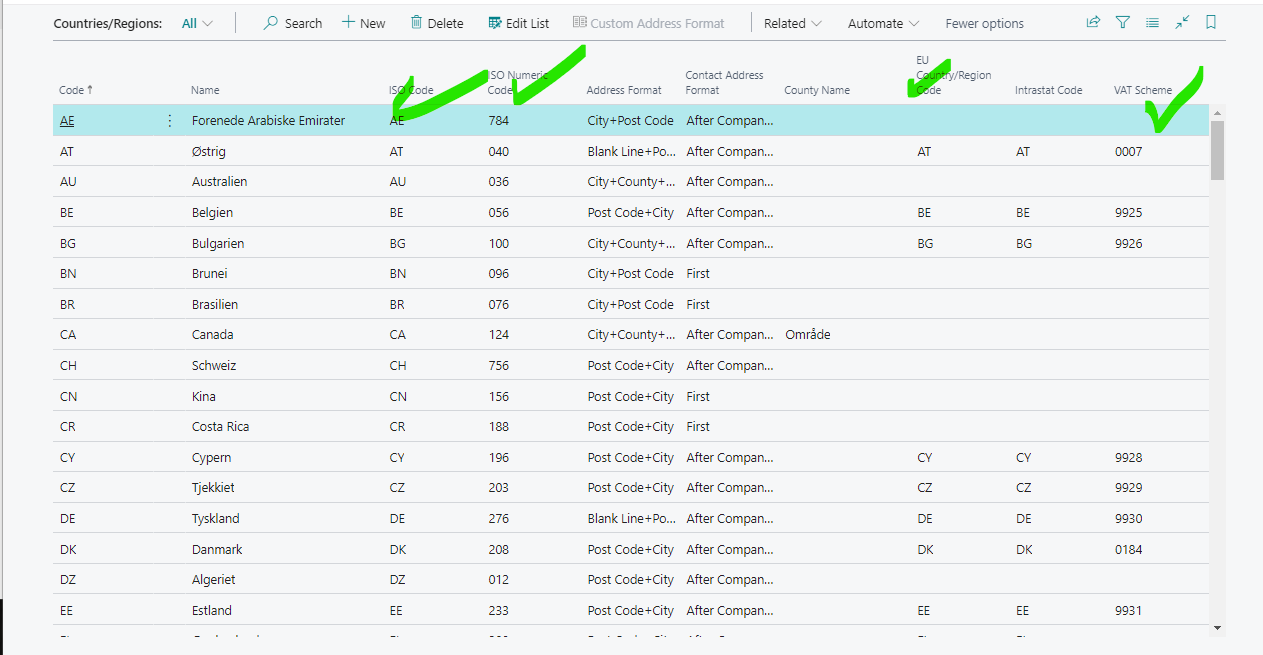 Test GLN number for free testing
2398472394870